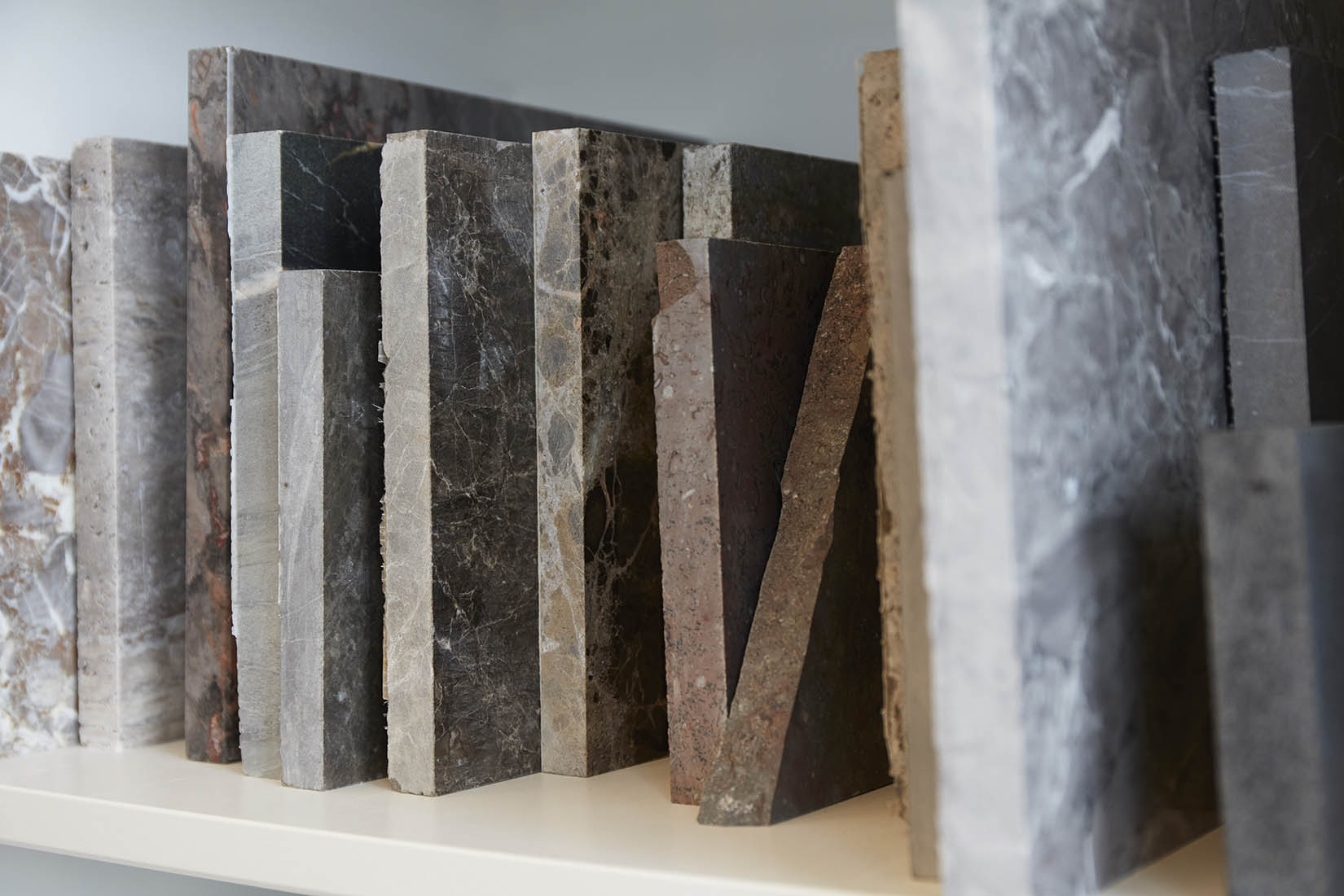 A question of matter
A3 is an architecture and interior design studio based in Brussels and founded in 2007 by Raphaëlle Jonckheere, Arnaud Meuwis and Christophe Legrand. With the assistance of their team of collaborators and interns, A3 has realised numerous projects for residential and commercial assignments.
It all starts with a profound respect for materials. For A3, the design and arrangement of any space systematically begins with an earnest attention to the history of the premises and its occupants, then subsequently placing them in their rightful light.
As true amateurs of simplicity, the A3 team guides you from the very first sketch to the actual completion of the project. Each task is valued for its uniqueness, whether it involves construction, renovation or the fitting out of private or commercial spaces. It is precisely this chameleon-like approach that allows the great convenience of working in different fields and developing a fundamental ability to adapt.
In essence A3 tells a story of men and women; first and foremost with a team whose greatest asset is its undeniable versatility. Then the individual notes of each artisan, craftsman and artist who participate in the process come to harmonize this whole. More than an architecture and interior design studio, at A3 the emphasis falls naturally on a complete approach: beyond the shell and core build, there is a real collaboration on the actual finishing and the detailed decoration, from the selection of the works hung on the walls to the table linen ready on the counter or the choice of tableware.
Closer to a timeless tone than the latest trends, a single manifesto remains: to be able to translate the clients' wishes with a professional approach and to deliver a high-quality result with a particular eye for every detail.